The "Payidar 1903 Collection", which is the work of an ever lasting loyalty, will take its place among the rare collections of the world, and the pieces of the collection, which have been carefully designed in a limited number, consist of the following contents.

This Collection will be custom registered in terms of name and numbers, and in this sense, there will be seals and special codings throughout the content.



BEŞİKTAŞ JK MUSEUM :
The names of the persons/organizations showing interest in the PAYİDAR 1903 Collection will be engraved on the special pedestal to be exhibited in Beşiktaş JK Museum, upon permission.
---
EAGLE STATUE :
The main element of our collection and the symbol of our Beşiktaş JK, Eagle, the epitome of nobility, has been meticulously crafted by prominent jewelry masters of our country, with at least 1530 grams of 925 sterling silver and 22-carat gold plated, specially designed and modeled for our collection.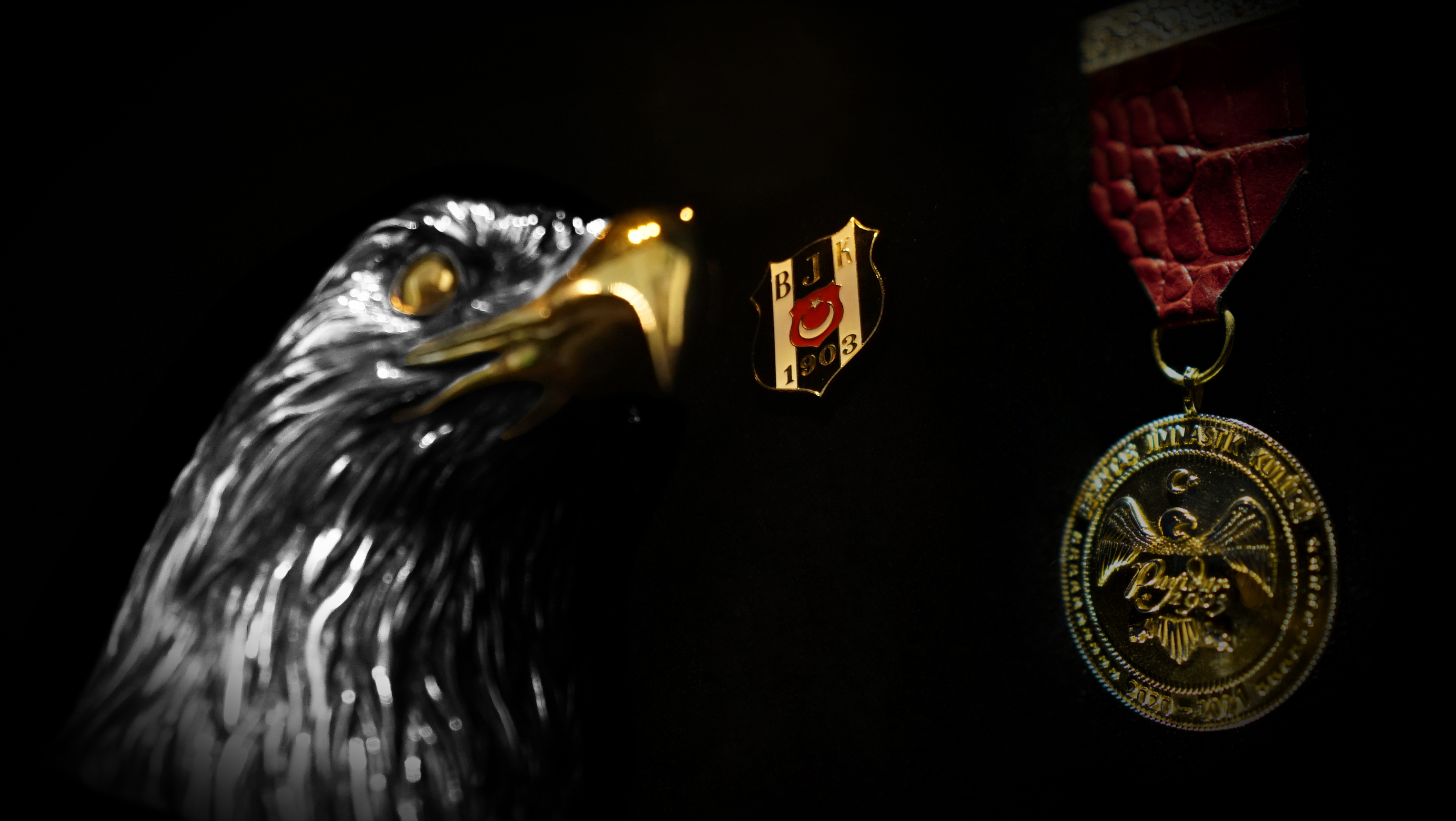 ---
EAGLE STATUE BASE :
It refers to the pedestal under the Eagle Statue. Number and name have been engraved on black marble and gold plating has been applied on it. The ring bracelets on the marble are produced by applying gold plating on bronze.
---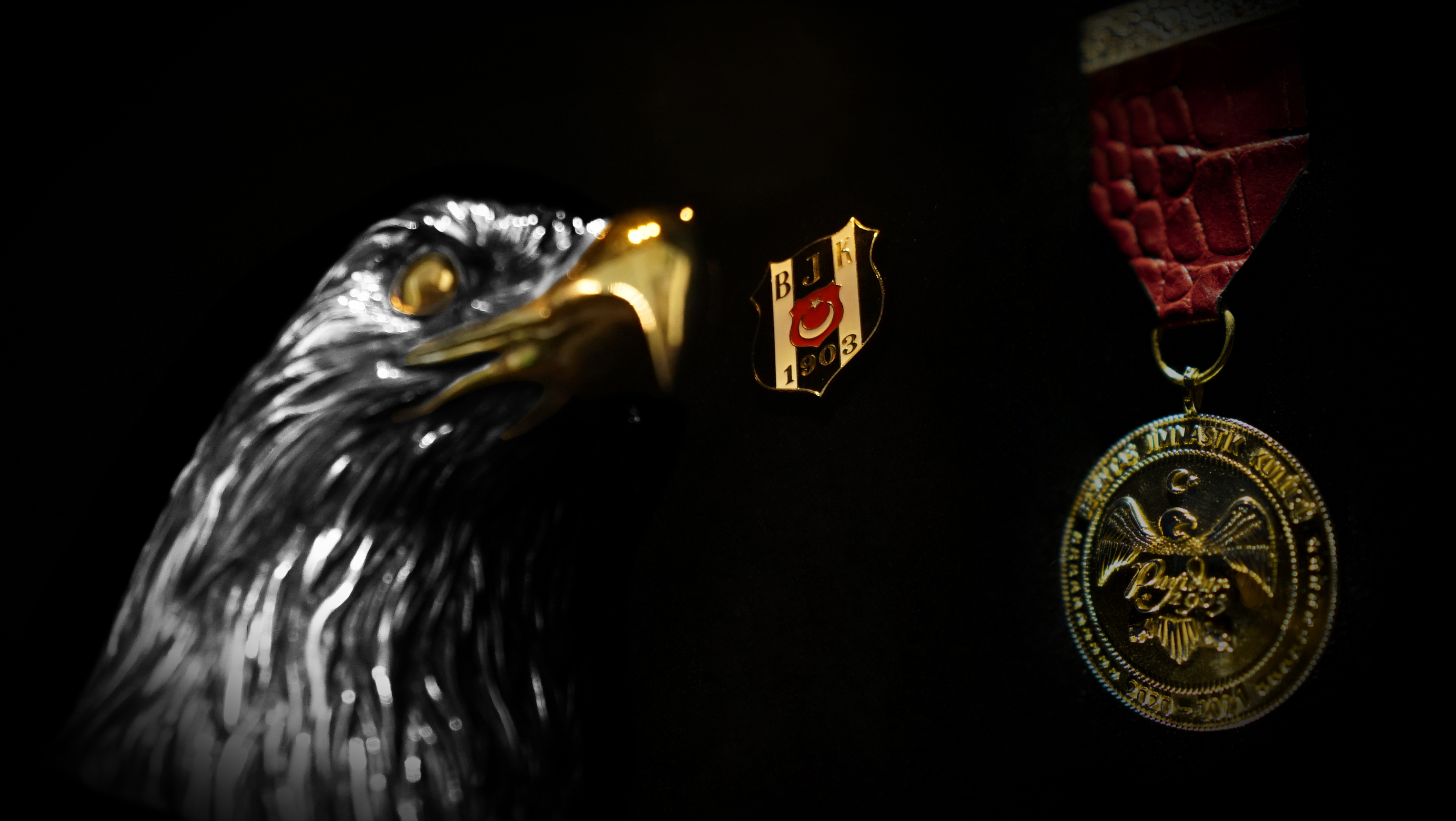 MEDAL :
A limited number of special editions will be produced by the Central Bank of the Republic of Turkey for this collection. The medal and its apparatus, which will be included in the records of the Central Bank of the Republic of Turkey, include a 21 gram 925 sterling silver, 22-carat gold plated special leather strap.
---
STAMP :
There is a limited number of stamps to be published by the General Directorate of Turkish Postal Services regarding this special collection.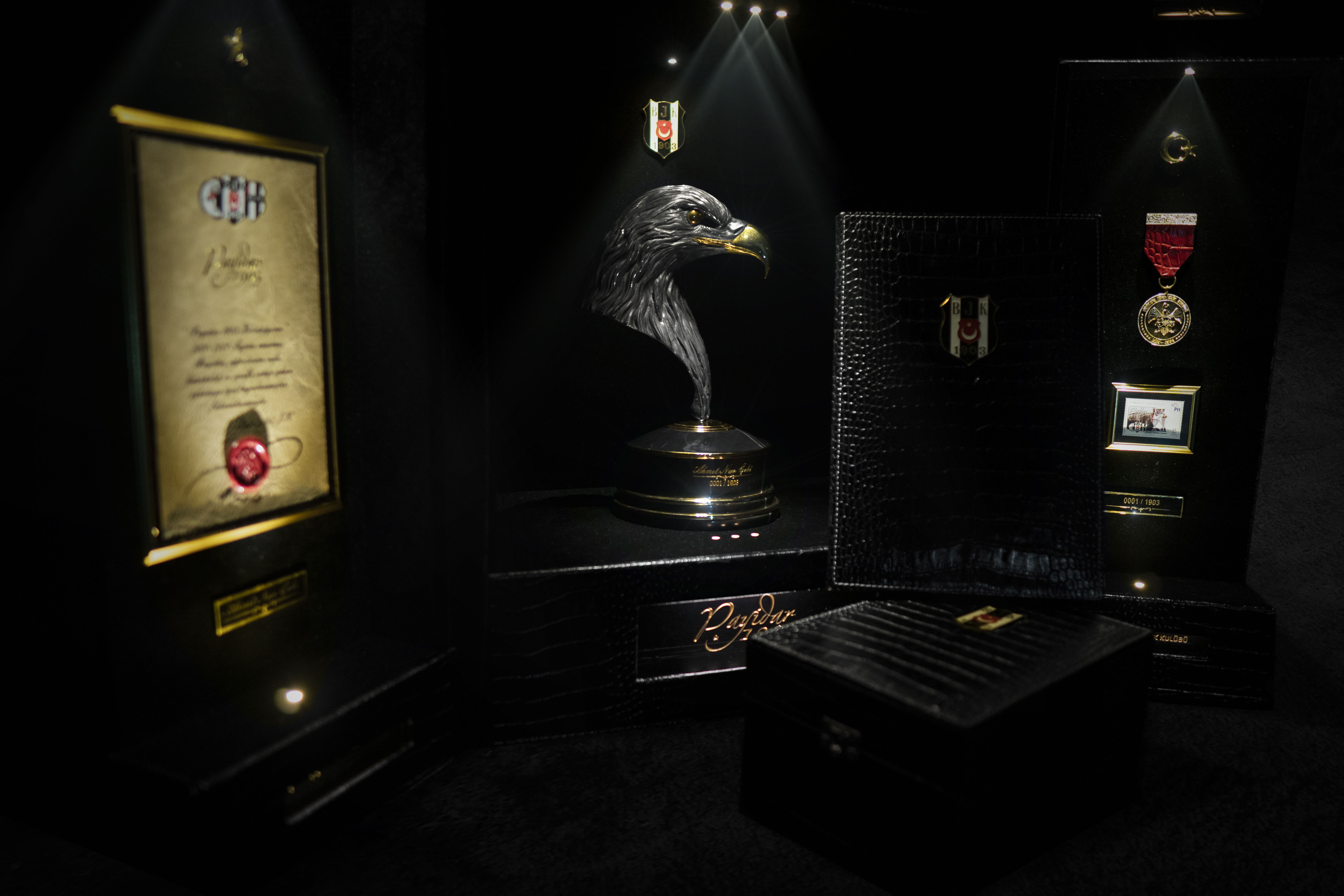 ---
STAR AND CRESCENT :
Since Beşiktaş JK is the first registered Turkish club in our country and carries our glorious flag on its coat of arms, which is the glorious crescent, and star of the flag of the Turkish Republic placed on the top of the right-wing of the Collection and made of 22-carat gold plated on bronze.
---
STAR :
The star at the top of the left wing of the collection symbolizes those who show interest in the collection and is made of 22-carat gold plating on bronze.
---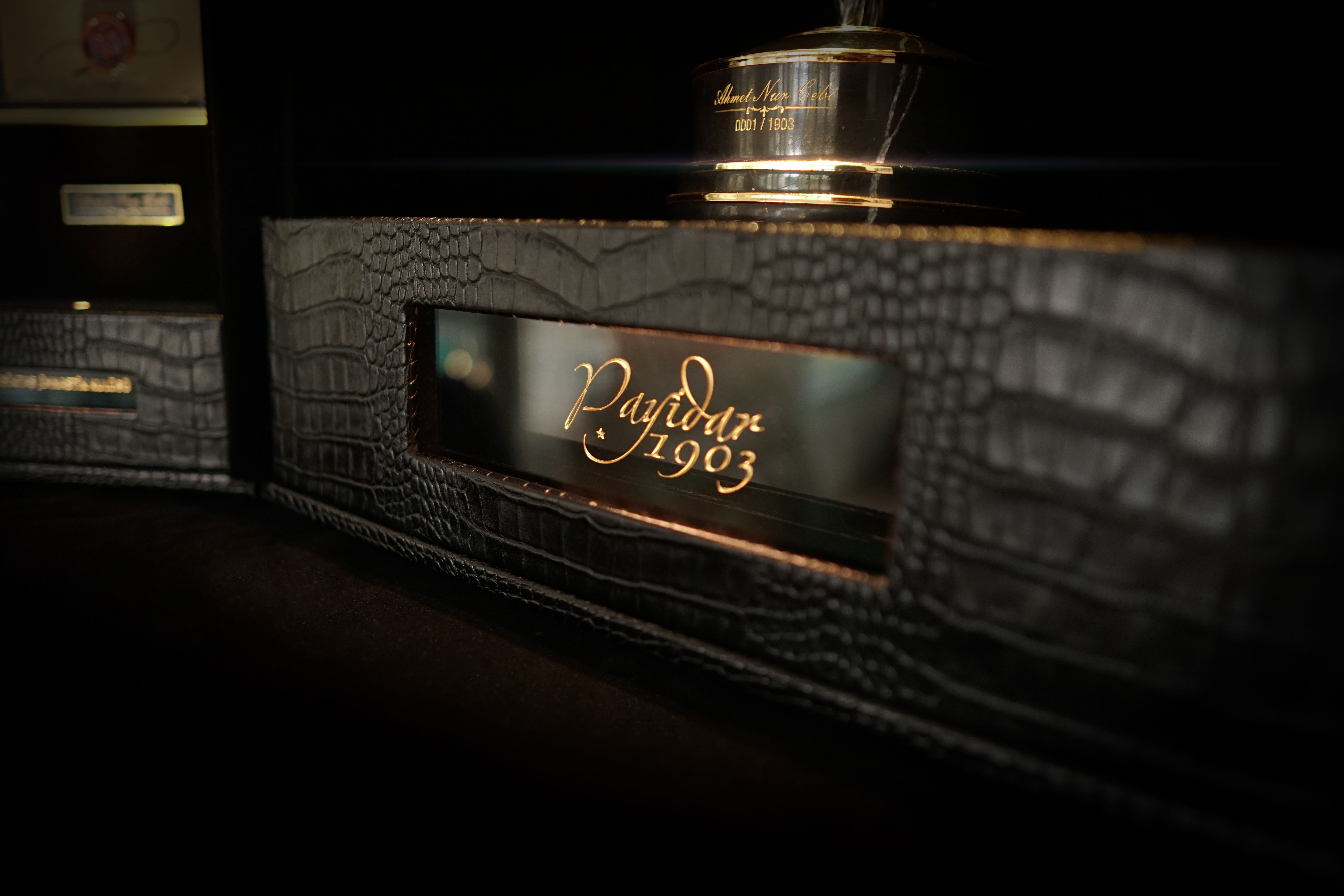 LOGO / TITLE / SERIAL NUMBER :
The logo, motif, nameplate, and serial numbers in various positions of the collection are produced by enameling on bronze with 22-carat gold plating and carved gold plating on clear crystal glass.
---
ANTI-REFLECTIVE GLASS :
Anti-reflective glass, used by the world's leading museums and collectors, has been carefully applied in this collection, creating depth in the visual and providing 99% UV protection for the collection.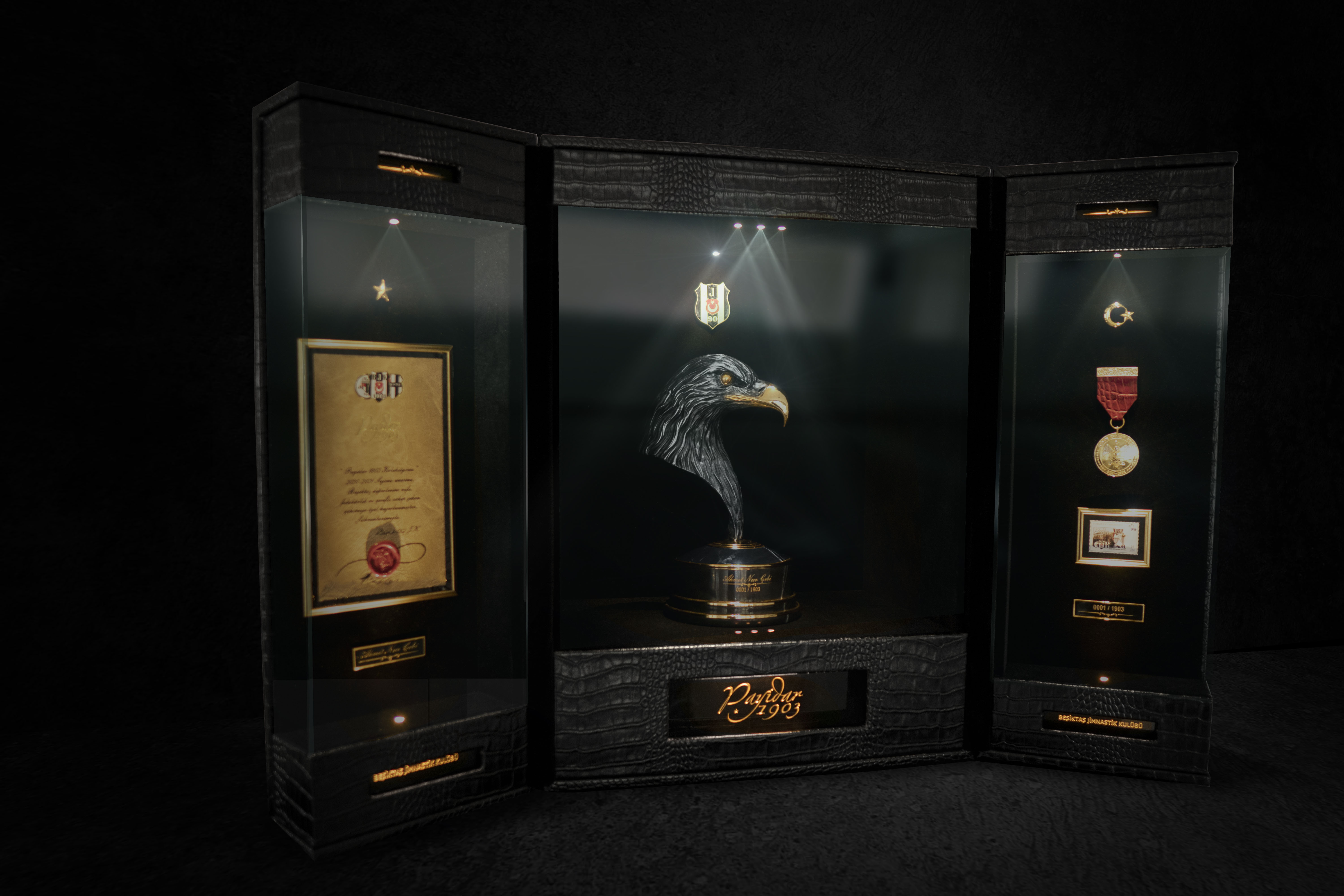 ---
CERTIFICATE OF GRATITUDE :
It is a letter of gratitude made of 100% leather, bearing a special serial number and stamp, presented by Beşiktaş JK to those who show interest in the collection.
---
BOX :
A box specially designed for the collection, for the display and preservation of the works it contains, with a light arrangement unique to the collection, and carefully designed with one hundred percent real leather on the inside and velvet on the outside.
Dimensions 60 X 45 x 40 cm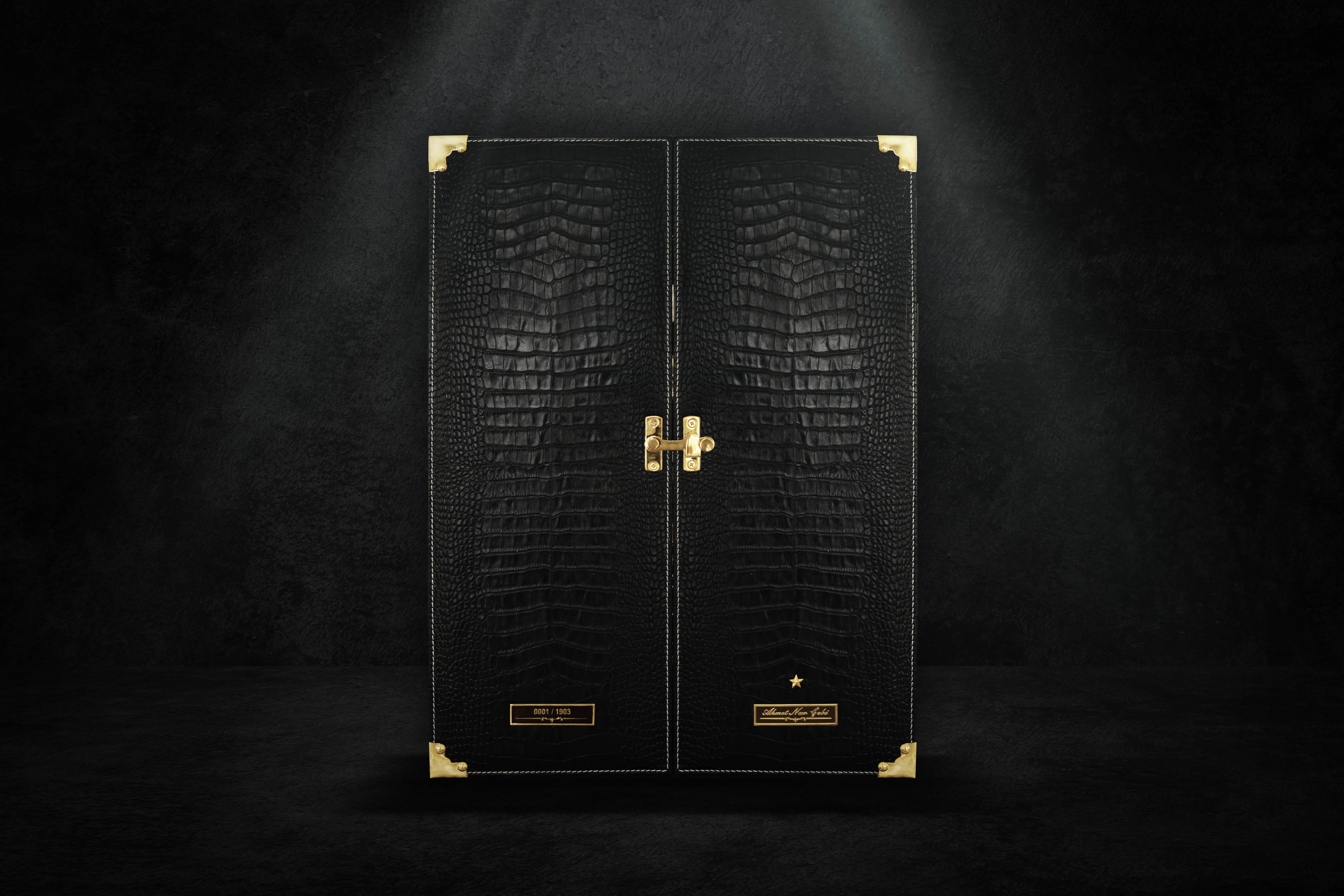 ---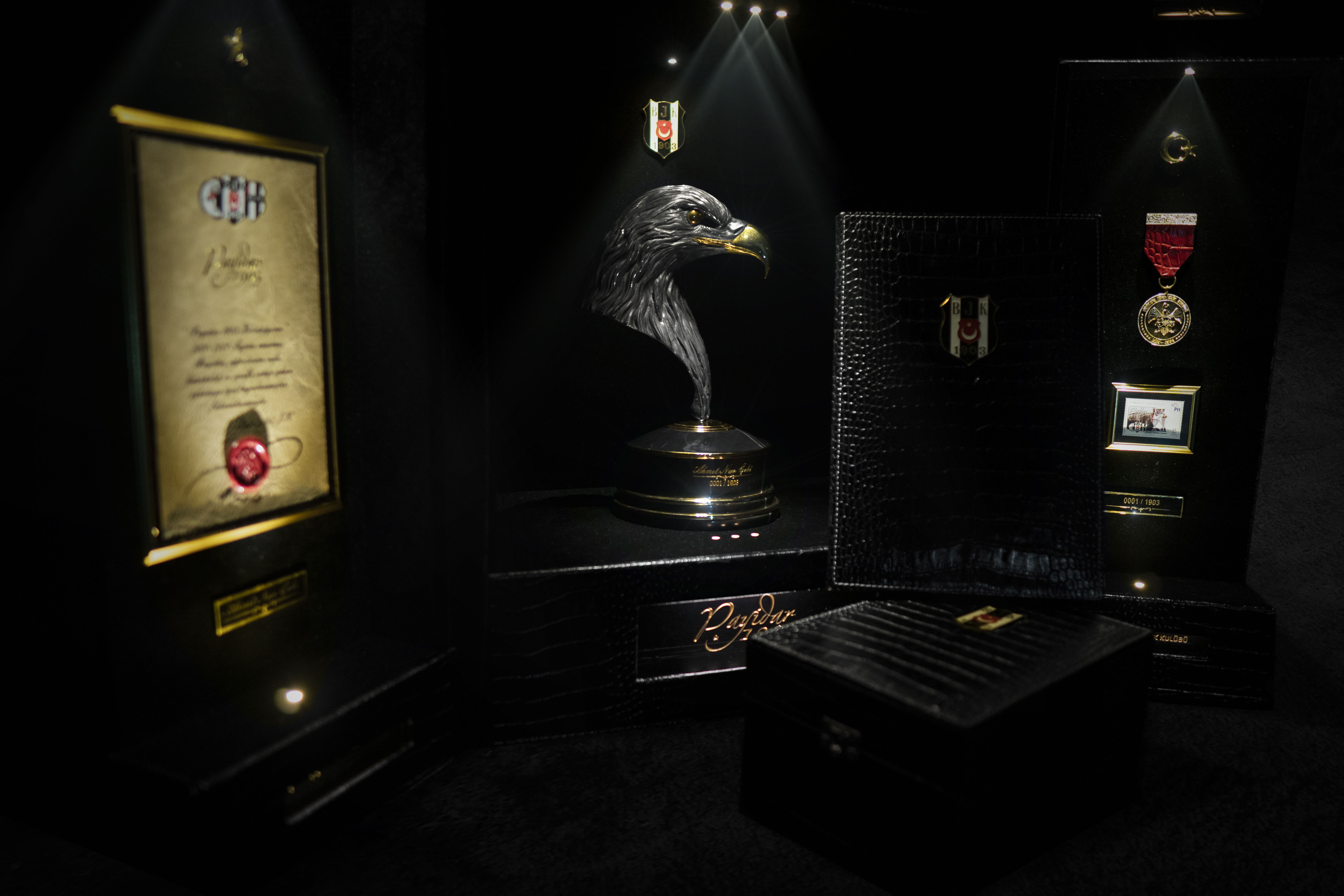 INFORMATION, DOCUMENT BOX :
A box with authentic leather on the outside and suede on the inside, in which the certificates, documents, and usage information of the works in the collection will be.
Dimensions 23 X 17 X 10 cm
---
VIDEO BOOK :
A digital introduction book, exclusive to the collection with an authentic leather exterior, suede interior, and LED screen.
Dimensions 20 X 29 cm
---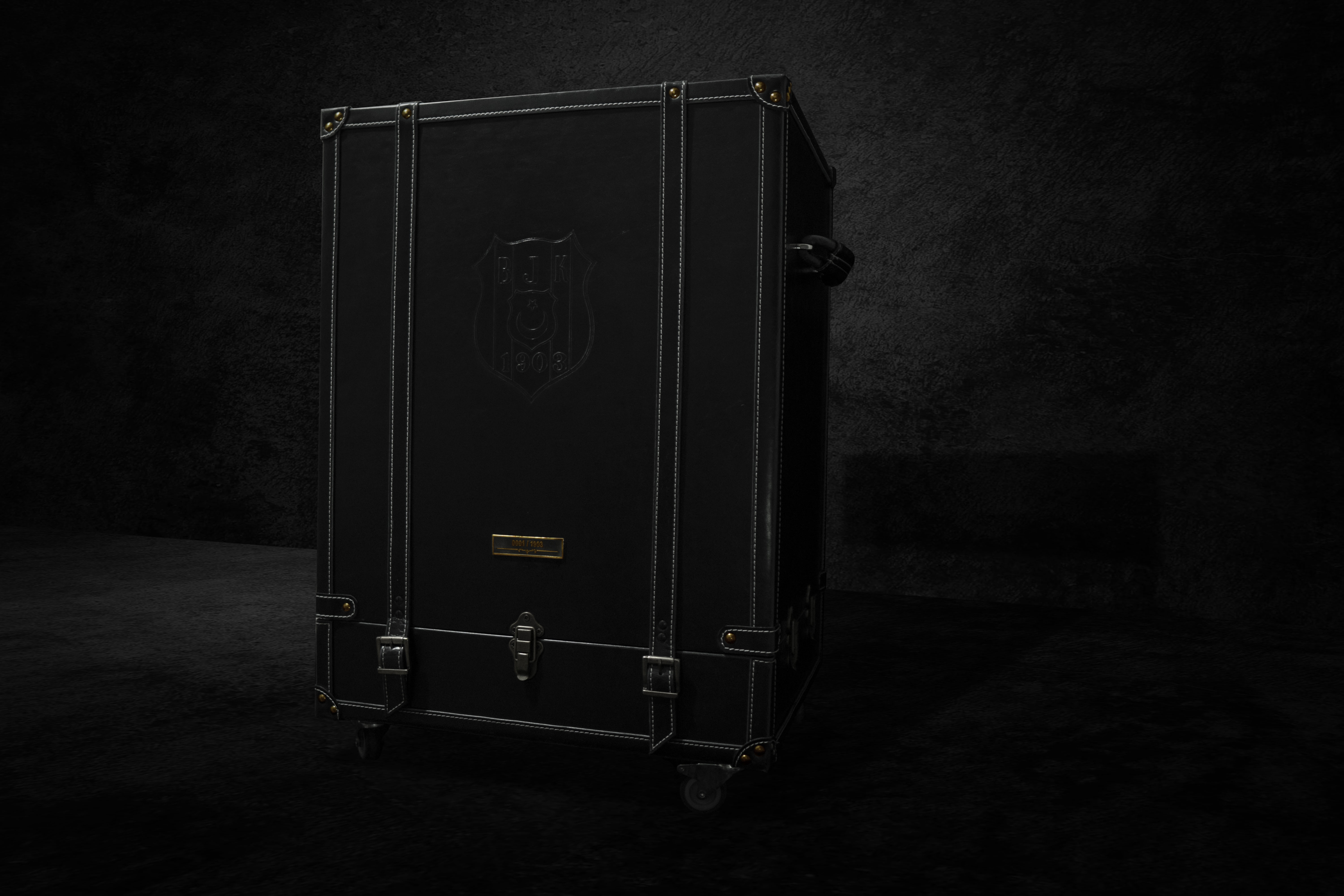 OUTER PROTECTION BOX :
Faux leather box with locking wheel system and accessories, designed for carrying and storing the main box of the collection.
Dimensions 75 X 45 X 52 cm